Piyawat's bouncing, sliding, spinning (2020) was nominated for ISCM/ACL 2022: Asian Composer League Young Composer Competition. The work will be performed in New Zealand, 28-31 August 2022 Ōtautahi Christchurch.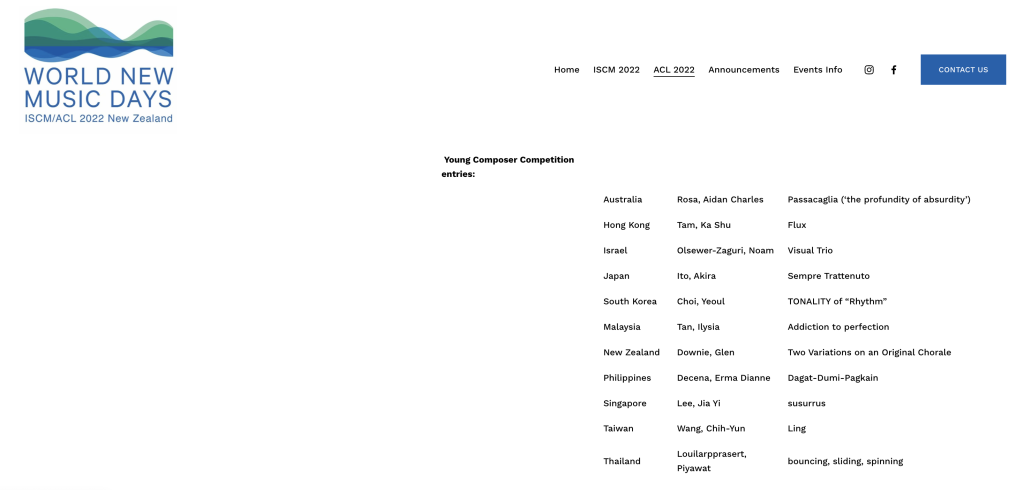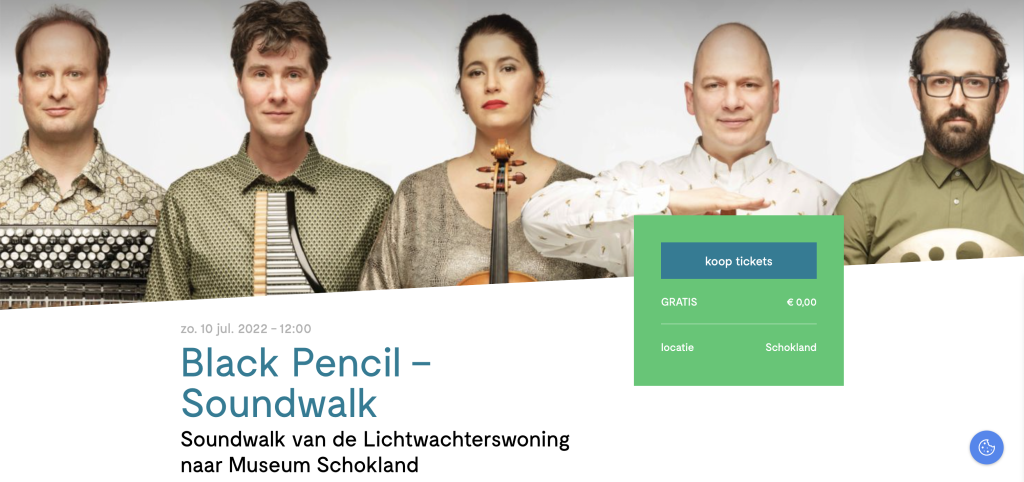 Piyawat's Nostalgia Scapes (2022) for Pan Flute Solo is selected to perform at Soundwalk Soundwalk van de Lichtwachterswoning naar Museum Schokland, Netherlands. MATTHIJS KOENE- panluit
Piyawat was selected as one of the five resident composers for the 2022 Mizzou International Composers Festival (MICF), selected by the Mizzou New Music Initiative (MNMI) and Alarm Will Sound. New piece will be composed soon.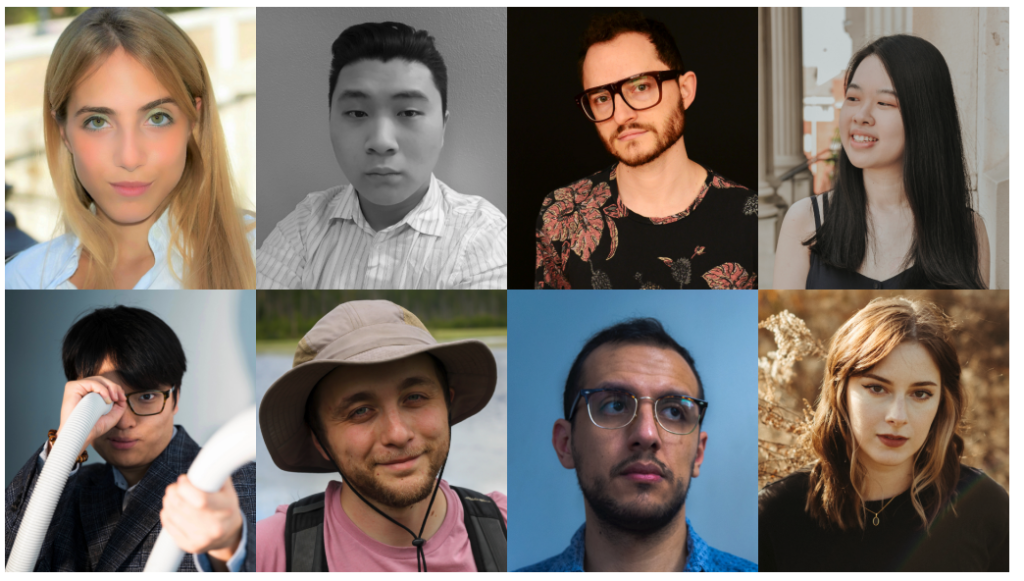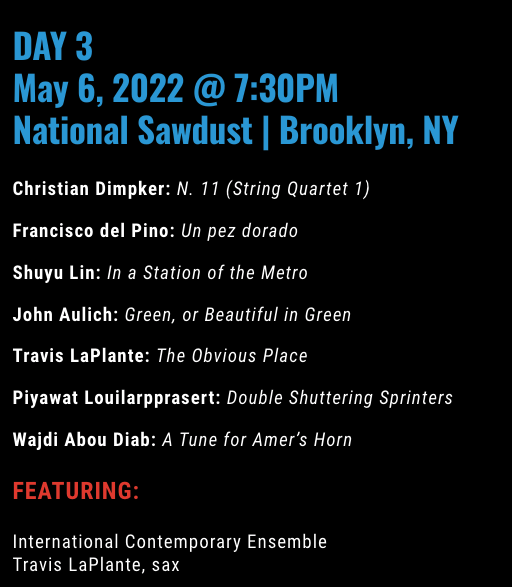 Piyawat's Double Shuttering Sprinters (2021) for violin and cello, originally written for Wet Ink Ensemble, is selected for a new performance by International Contemporary Ensemble at MATA Festival 2022, May 6th 2022, at National Sawdust, NY.
Piyawat's new orchestral work, Auen Auen (2022) will be performed by Cornell Symphony Orchestra, conducted by Michelle Di Russo.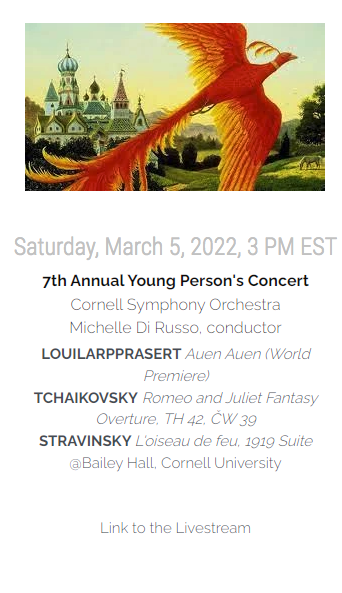 New Commission by Charles Richardson (UK)
As a Royal College of Music Alumni, Piyawat was generously supported by Charles Richardson as a Music Scholar. Piyawat's new commission, Moments/Dreamscapes (2022) for glowing images and electronics will be given a premiere at "Remembering Charles", a commemoration for Charles on his 95th birthday, March 12th, 2022.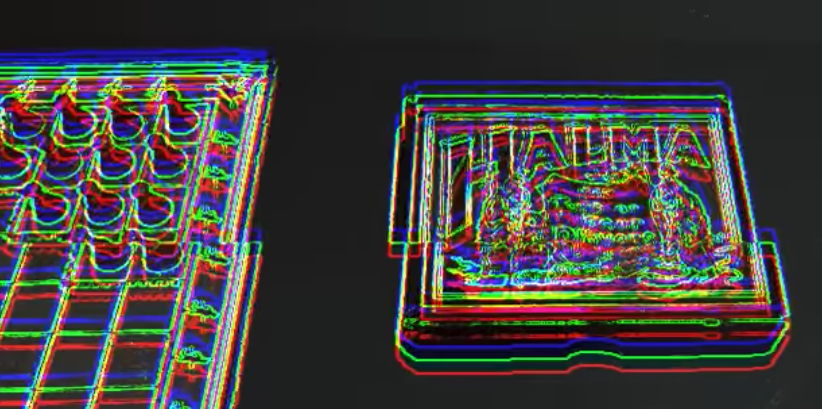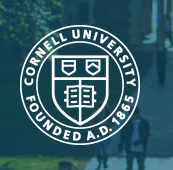 Piyawat Louilarpprasert is awarded the Don M. Randel Teaching and Research Fellowship for the academic year 2021-22, with the goal of developing and teaching a new interdisciplinary course called "Perform it Yourself (P.I.Y.)" at Cornell's Music Department. Inspired by the phrase "do it yourself" (D.I.Y.), the course is designed for students to learn how to express themselves through musical performance—a facet that is often overlooked in normative collegiate music curricula—by applying their own background, expertise, and knowledge. Furthermore, the course provides learning opportunities in multidisciplinary areas and theoretical approaches to composition and performance, including issues of performer/audience engagement.
Guerilla Opera has announced the 2022 season of The Guerilla Underground, a virtual speakeasy experience and performance series that explores the "operatic". Burning Symphony, a film composition, co-produced/performed with the Face Shield BKK was awarded and honorable mention for this series. The short clip of the work will be featured in Guerilla Underground in March.
Full Video of the film.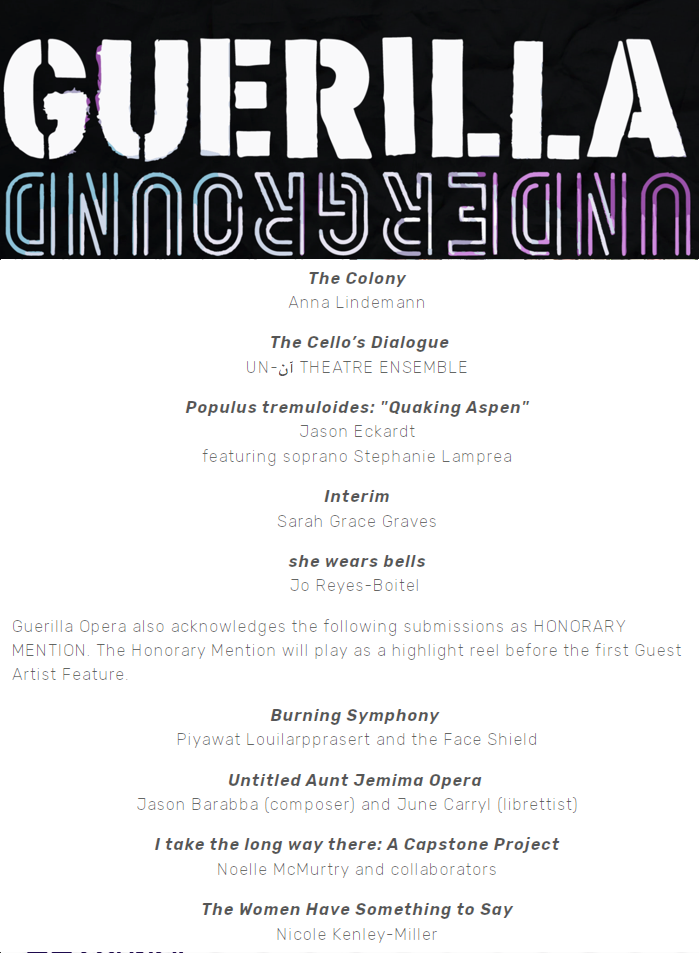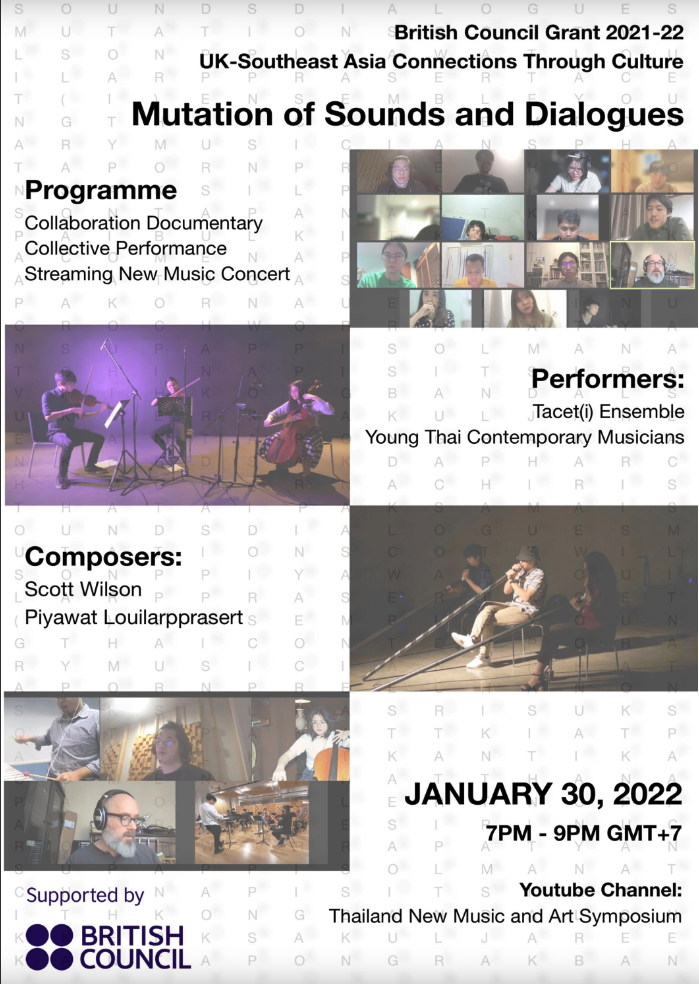 Piyawat Louilarpprasert and Scott Wilson become 2nd year award grantees of British Council Grants: Connection Through Cultures. Piyawat and Scott curated an online performances and panel discussion with the theme: Mutation of Sounds and Dialogues: Connection Through Cultures and Technology.
Booklet
Program (Watch):
Louilarpprasert's To Fritz for violin, moving for moving piano and portable electronics, Fly for saxophone and electronics
Wilson's Blue for clarinet and electronics, LOW for ensemble, head-neck-chest-four-five-six-thing for trio and electronics
Tacet(i) Ensemble's Collective of Resonation: ฆ้อง ราว ท่อ (ฆ. ร. ท.)
Piyawat Louilarpprasert was appointed as a Program Curator for Thailand New Music and Arts Symposium 2021: Hybrid World, Cultural Reconnection and will continue to serve as a Program Curator for the new festival, Int-Act in Bangkok. As a scholar, Piyawat was awarded Ruchira Mendiones Research Fellowship from Southeast Asian Department at Cornell University for participating the symposium and conducting music and performance research in music of Southeast Asia.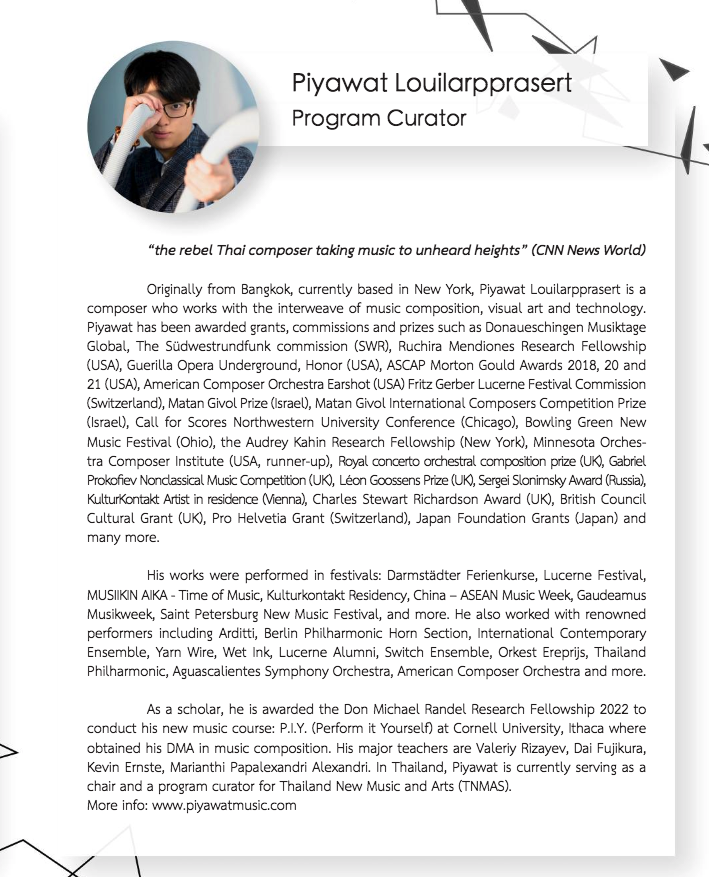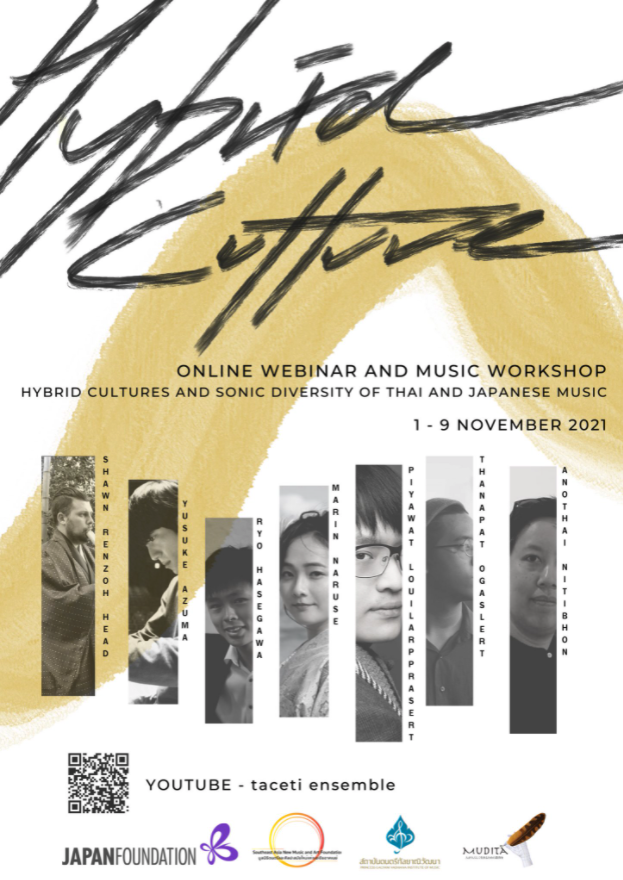 The Online Webinar and Music Workshop: Hybrid Cultures and Sonic Diversity of Thai and Japanese Music is a collaboration between Southeast Asia New Music and Art Foundation (SANMA) Thailand, and Mudita Non-profit Organization Japan. Piyawat Louilarpprasert was invited to be a guest researcher to present his work and presentation "Composing Cultures" with in the conference. The event aims to exchange knowledge of traditional music and new ideas of hybridity and technology that possibly create new music composition, research and performance.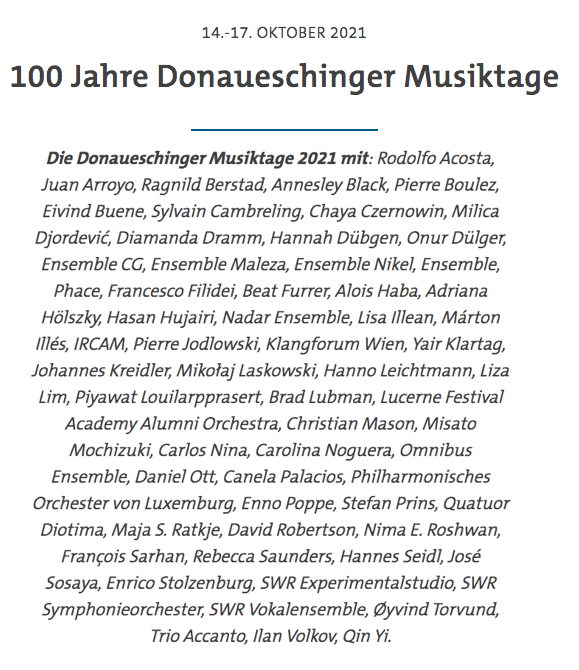 New commission by Donaueschingen Music Festival 2021 
Piyawat received a new commission by the Donaueschinger Musiktage to compose a new piece specially for the Omnibus Ensemble. The premiere will be in October 2021. This year is the 100th anniversary of the history of the festival.
Om-Na-Mo (2021) for Omnibus Ensemble
The ASCAP Foundation has announced winning composers  of the 2021 ASCAP Foundation Morton Gould Young Composer Awards. Piyawat has been awarded 4 times in a row from 2018 – 2021. This year his work scattered bones (2020) for chamber orchestra was awarded the winning prize. Here are some lists of previous years:  
2018 Winning Prize: Particle Odyssey (2017) for Orchestra 
2019 Honorable Mention: Lux Ardens (2015) for wind ensemble 
2020 Winning Prize: pixels (2019) for saxophone and orchestra 
2021 Winning Prize: scattered bones (2020) for chamber orchestra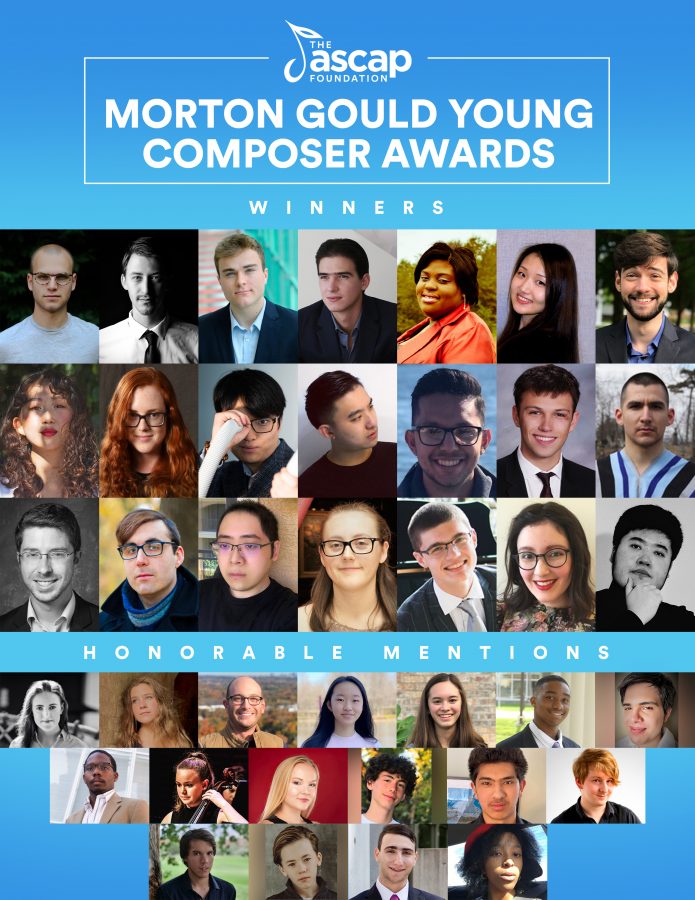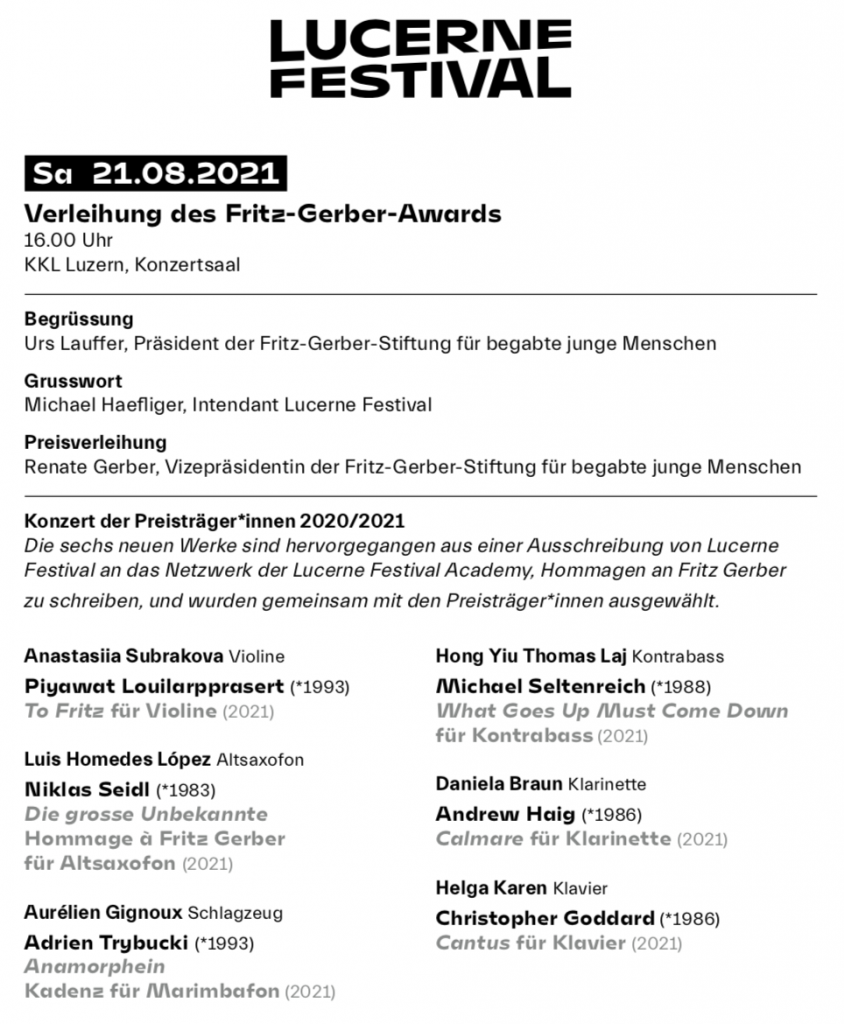 New Commission by Lucerne Festival, Fritz Gerber Award, a collaboration with young artist musicians in Lucerne.
To Fritz (2021) for violin solo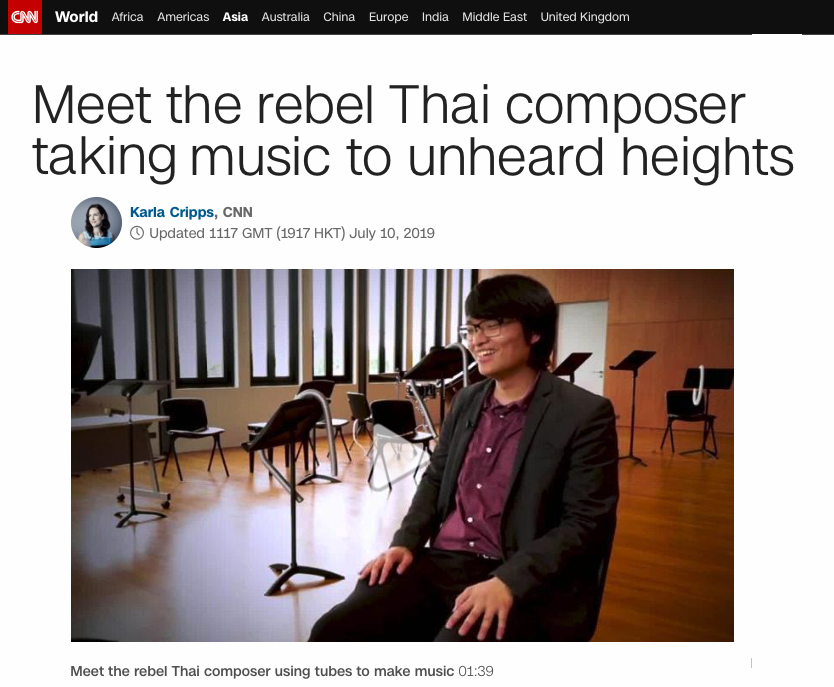 CNN News: Young and Gifted the series
interviewed by Karla Cripps, Tham Dan
An exclusive opportunity invitation by CNN Worlds News Producer, Dan Q. Tham as a part of "Young and Gifted". Karla Cripps, the reporter interviewed Piyawat's aspect of art, music and one of the recent performative piece, Smelly Tubes for ensemble Taceti and Princess Galayani Vadhana Institute of Music Performers.
เส้นทางสู่ความสำเร็จของ "ปิยวัฒน์ หลุยลาภประเสริฐ" ยุวศิลปินไทย ปี 2556 สาขาการประพันธ์ดนตรี ผู้ได้รับรางวัลยอดเยี่ยม สาขาการประพันธ์ดนตรี จากโครงการรางวัลยุวศิลปินไทย ปี 2556 อีกหนึ่งความภาคภูมิใจจากเวที Young Thai Artist Award และเป็นแบบอย่างของเยาวชนไทยที่ประสบความสำเร็จจากการนำสิ่งที่ตนเองรักมาทำให้เป็นอาชีพ อีกทั้งสั่งสมประสบการณ์พัฒนาตนเองจนสามารถแจ้งเกิดในฐานะนักประพันธ์เพลงและวาทยากรชาวไทยรุ่นใหม่ ซึ่งเป็นที่ได้รับการยอมรับและความสนใจในเวทีโลกอีกด้วย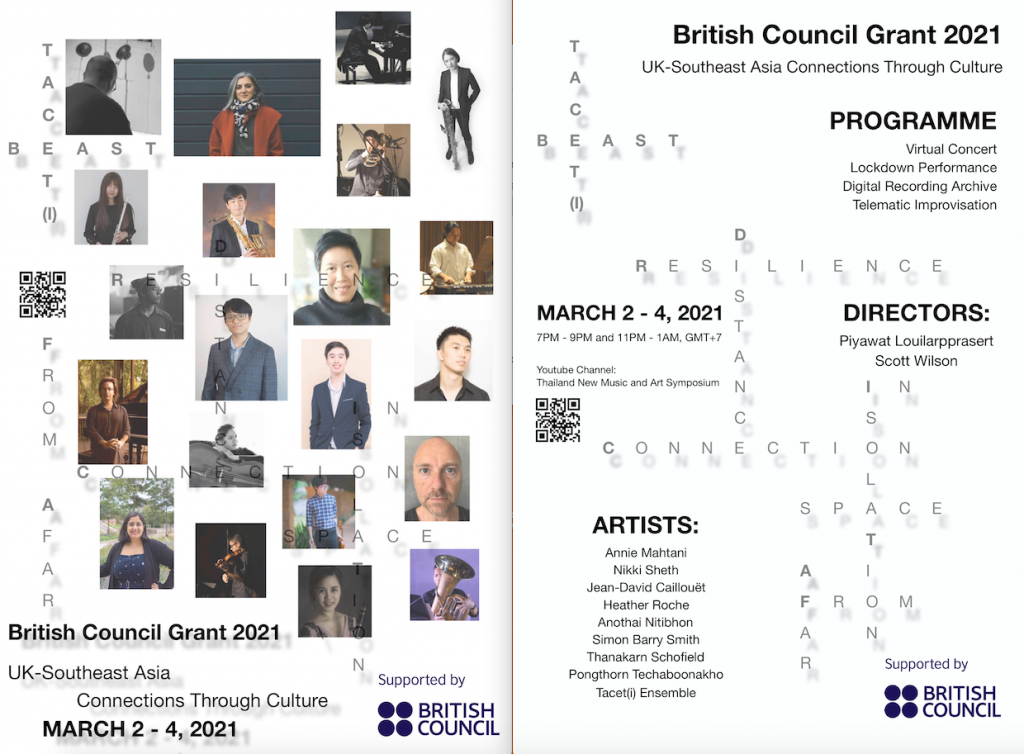 Piyawat won a cultural grant by British Council Grants: Connections Through Culture 2021. Piyawat collaborated with Dr. Scott Wilson as directors to curate virtual performance, sound recordings and online discussion alongside with UK and Thai composers/ sound artists.
Please find all performances in this link [click]. 
The program book could be found here [click].
Piyawat's work, Breeze (2016/2018) has been selected as a call for score winning work in Northwestern University New Music Conference (postponed from 2020). The virtual performance is now available in NUNC website.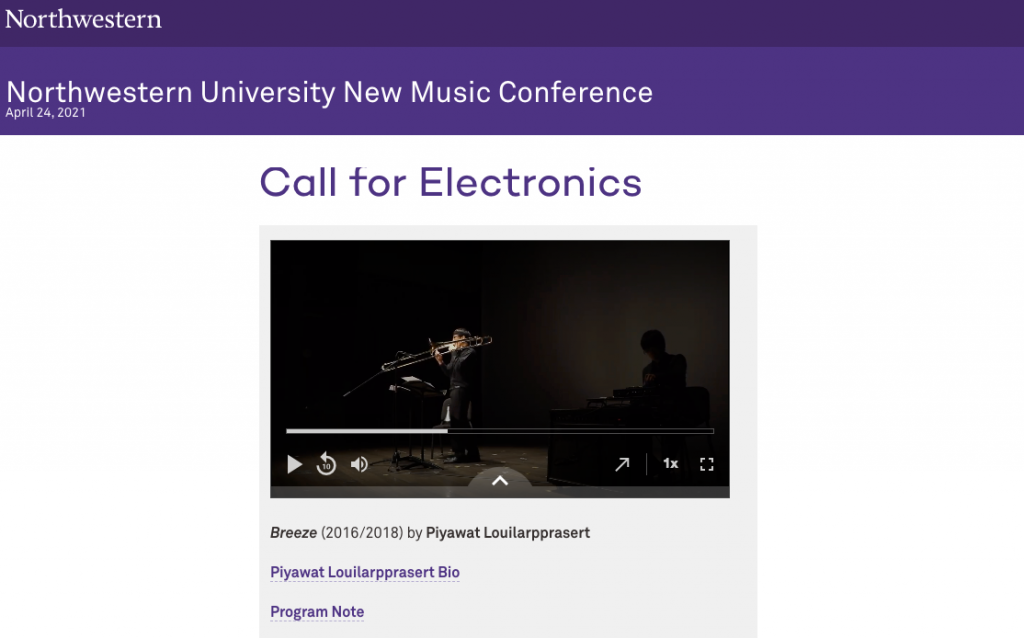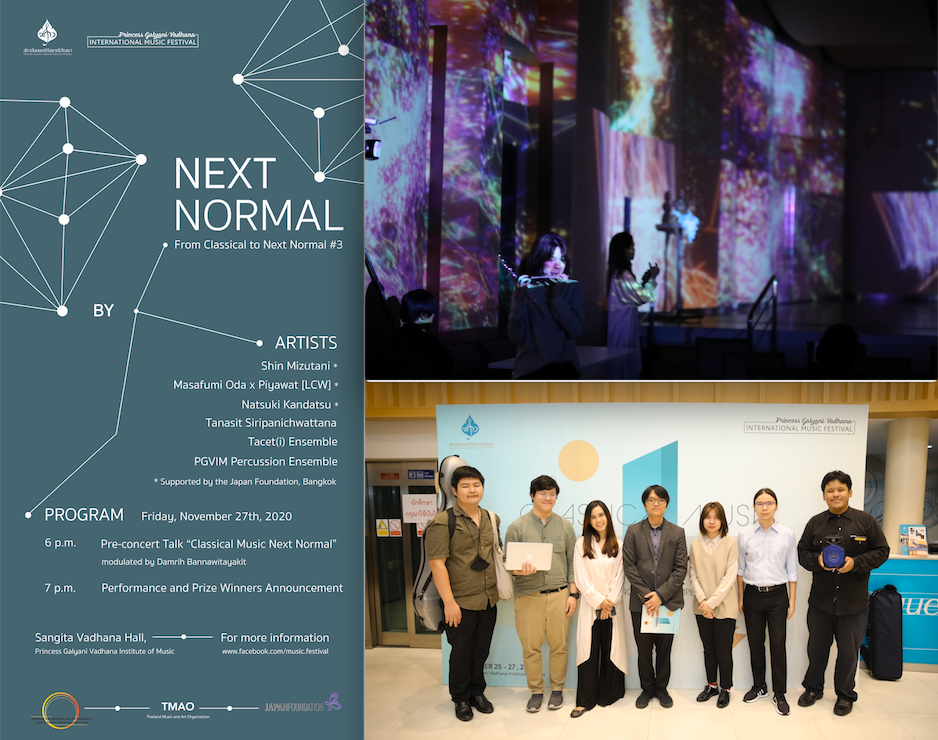 Piyawat and Thailand Music and Arts Organisation (TMAO) have been received a generous grant by Japan Foundation Bangkok to curate new works by Japanese Artists, Performers and Composers at PGVIM Music Festival 2020. Collaborators are including Shin Mizutani, Masafumi Oda, Natsuki Kandatsu and the Tacet(i) Ensemble.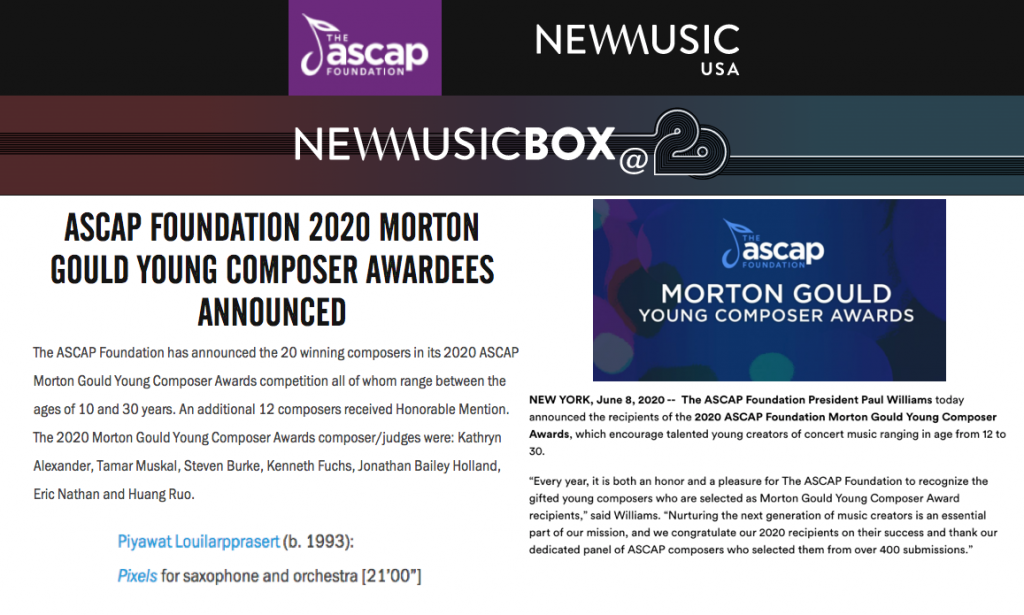 Piyawat's recent work, Pixels, concerto for saxophone and orchestra has been awarded the ASCAP Morton Gould Young Composer Award 2020, published by ASCAP Foundation (American Society of Composers, Authors and Publishers) and New Music Box, New Music USA. 
This work was originally written for one of the best Thai and young saxophonist, Pisol Manatchinapisit (based in Zurich, Switzerland), performed by Thailand Philharmonic Orchestra, conducted by Alfonso Scarano, and commissioned by Dr.Sugree Charoensook. 

Piyawat's Silhouette (2018) for piano trio has been selected as a featured work for Atemporánea Festival 2020 at the Superior Conservatory of Music of the City of Buenos Aires "Ástor Piazzolla". Due to the COVID-19, the festival has to postpone to 2021.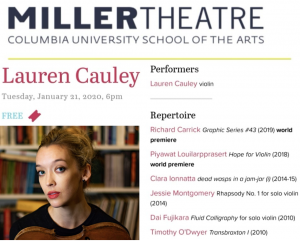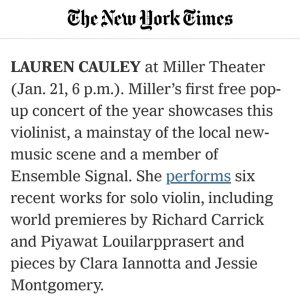 Great violinist, Lauren Cauley plays Piyawat's hope (2018) and contemporary violin works featured in New York Times and Pop-up Concert series, Miller Theatre at Columbia University
International Composition Masterclasses, Lectures and Performances
(Bangkok and Tokyo)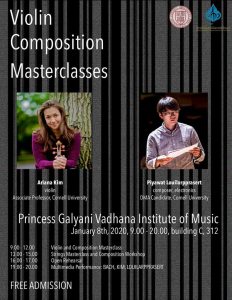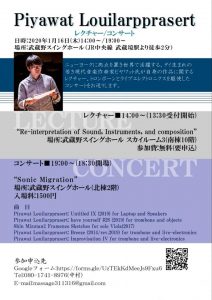 Piyawat joined Ariana Kim to give composition and violin masterclasses, lectures and multimedia performance at Princess Galayani Vadhana Institute of Music. With a good partnership from an organisation in Japan, Piyawat extended the work for trombone and electronics through lectures and performance at Musashino Swing Hall, Tokyo.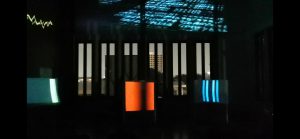 Recent work, Light and Flame for orchestra is selected to be read and performed in American Composer Orchestra: EarShot Aguascalientes Symphony Orchestra in this August 12-14, 2019 (Aguascalientes, Mexico).
American Composers Orchestra seeks to identify and celebrate emerging American composers through its EarShot program. Drawing from a national network of advisors and advocates, EarShot works with orchestras around the country to identify and support promising composers in the early stages of their careers. Orchestras have relied on EarShot to identify and connect with composers consistent with their artistic vision, and to advise the orchestra on commissions, competitions, and program design. Managed by the American Composers Orchestra (ACO), EarShot is a partnership between the ACO, League of American Orchestras, American Composers Forum, and New Music USA. . This year, the Aguascalientes Symphony Orchestra participant composers will work closely with mentor composers Victor Ibarra, Derek Bermel, and Lowell Liebermann, as well as conductor Jose Arean.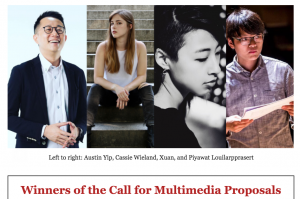 Unheard-of//Ensemble announces winners of their Call for Multimedia Proposals
Piyawat Louilarpprasert won the second prize to receive new commission for Unheard-of//Ensemble (current recipient of Chamber Music American Award). The new commissioning work will be premiered in the next season of the ensemble.
Piyawat Louilarpprasert received a grant from Cornell Council of Arts (CCA) to curate a series of multimedia music and art performance in New York. We are welcoming great collaborative saxophonists: Guillermo Presa, Pisol Manatchinapisit and composers, Sergio Cote and Jean-Patrick Besingrand. The cycle of this series consists 5 performances from 29 of August to 5 of September 2019 in Silvana (New York City), Sacred Root KAVA (Ithaca), Telluride House Association (Cornell Campus) and Lincoln Hall (Cornell University, Ithaca). 
       
Piyawat Louilarpprasert is appointed as an artistic director and curator for Thailand New Music and Art Symposium 2019 at Bangkok Art and Culture Centre, Thailand. The event was such a success with more than 70 participants (artists, composers, performers) from around the world and full house audience (500pp +). This huge success leads him to continue as a TNMAS director in 2020. This year event is kindly supported by Princess Galayani Vadhana Institute of Music, Mario Einaudi Centre, Cornell University, and many more, as well as, great collaboration with Ensemble Laboratory and ensemble Taceti. 
           
Piyawat has been invited to Crossroads Festival, 7-9th of November, 2019 at the Mozarteum University of Salzburg. Piyawat will write new multimedia piece for the great ensemble, NAMES.
Piyawat's Black Soaring Birds (2016) for Oboe Solo has been awarded call for score and will be performed at Saturday, October 19 2:30pm, Bryan Recital Hall. The concert will also include works by Marilyn Shrude, Georgi Dimitrov, Christine Southworth, Kenneth Young and Ana Paola Santillan Alcocer.
Meitar Ensemble performed Piyawat's recent work for piano trio. Piyawat received the 1st prize with 1500 euro cash prize at at the Center for New Music, Tel Aviv.
As a music researcher, Piyawat was awarded the prestigious grant, Mario Einaudi, the Research Travel Grant (Graduate School) and nominated for Audrey Kahin research fellowship in Summer 2019.
Link to profile (Graduate School)
Link to profile (Southeast Asian Studies: Mario Einaudi and Audrey Kahin)

Apart from contemporary/experimental art/music, Piyawat was commissioned by Dr.Sugree Charoensuk to rearrange children's folk and international music for orchestra (60 minutes music in 4 volumes CD Recordings).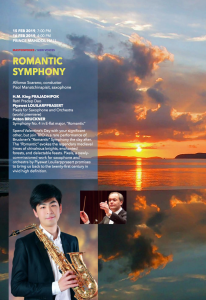 Alfonso Scarano, conductor
Pisol Manatchinapisit, saxophone
Romantic Symphony VS Contemporary, 15 – 16 February 2019, Prince Mahidol Hall, Salaya, Thailand
Spend Valentine's Day with your significant other, but join TPO in a rare performance of Bruckner's "Romantic" Symphony the day after. The "Romantic" evokes the legendary medieval times of chivalrous knights, enchanted forests, and delectable feasts. Pixels, a newly commissioned work for saxophone and orchestra by Piyawat Louilarpprasert promises to bring us back to the twenty-first century in vivid high definition.
International Contemporary Ensemble Residency
Cornell Contemporary Chamber Players (CCCP) collaborated with International Contemporary Ensemble: Rebekah Heller, bassoon Joshua Rubin, bass clarinet Lizzie Burns, double bass to perform music by Cornell Composers at Flex Theatre, Schwartz Center, Cornell
Piyawat joins as a guest composer and lecturer at Conservatorio superior de música de Navarra, Spain, December 20, 2018. Giving masterclasses and lectures about "Perspective of Thai Music and its Manipulation" and Sound Arts.
Piyawat won Rapee Sagarik Award 2018 at Thailand International Composition Festival 2018
Piyawat Louilarpprasert won the International Sergei Slonimsky composition competition at St. Petersburg New Music Festival with the work, Breathing Machine for ensemble, performed by GAMEnsemble (Russia).
The Score will be published by remusik publisher.
Presentation: New Perspectives of Thai music in 21st century: the originality on the contemporaneous aspects.
The Otto R. Stahl Memorial Award goes to a composer for excellent work, LOUILARPPRASERT.
"His Compositions suggest a post humanist approach to sound production, where performer, instrument and objects become new agents"
Professor Marianthi Papalexandri-Alexandri
Piyawat Louilarpprasert and Charles Peck have both received a 2018 Morton Gould Young Composer Award from The ASCAP Foundation.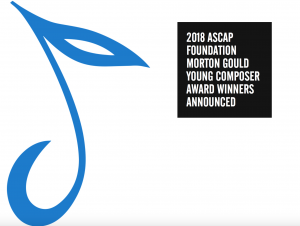 Piyawat Louilarpprasert has been selected as one of the recipients of 2018 Morton Gould Young Composer Award 2018 with his piece, Particle Odyssey for Orchestra (2018)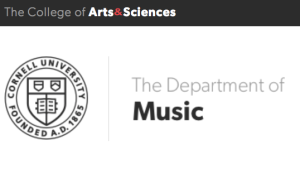 Piyawat received Sage Fellowship to study doctoral degree in Composition at Cornell University.
Piyawat is selected to be a composer in residence in Vienna, supported by Austrian Federal Chancellery and Kultur Kontakt Austria
in collaboration with Ensemble Reconsil, Ensemble Platypus
Amann Studio and Vienna Improvisors Orchestra
4 July – September 2017, Vienna
Thailand Music and Art Organisation (TMAO) 2017 Accomplishments
Inflexio Duo Collaborations (Guillermo Presa, Sara Méndez)
Concert 1: St. Marry Abbots Church, London, UK, March 9, 2017
Concert 2: Royal Academy of Music, London, UK, March 10, 2017
Workshop and Concert 1: Assumption College, Bangkok, Thailand April 20, 2017
Workshop and Concert 2: Rajchaphat Bansomdej Chaophraya University, Bangkok, Thailand, April 24, 2017
Workshop and Concert 3: College of Music, Mahidol University, Salaya, Thailand, April 25, 2017
A Diffused Portrait: Six compositions for saxophones with electronics
Concert 1: Gunst N Wat Kunst, Den Haag, Netherlands, June 18, 2017
Concert 2: St. Cyprian Church, London, UK, June 20, 2017
performed by Pisol Manachinapisit, Thitipol Piseskul
supported by Royal Thai Embassy London, The Anglo-Thai Society, Office of Educational Affairs Royal Thai Embassy (OEA-UK), and Bee Constable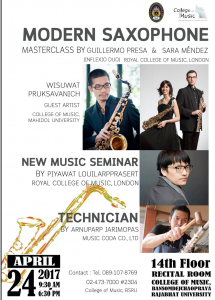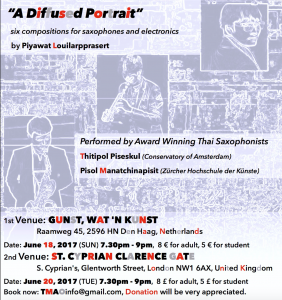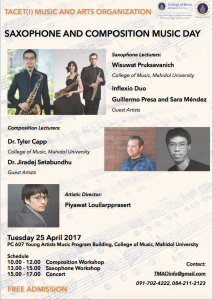 performed by James Turnbull, at University of Kent, Canterbury, UK
Tremble for Ensemble, performed by Lucerne Alumni and interview with Wolfgang Rihm. Here is as Interview.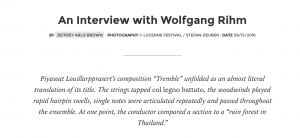 First round: Mechelen, Belgium (13 – 15 May), James Wood, Leo Samama and Latvijas Radio Koris
Final round: Copenhagen, Denmark (24-25 October), Helsingin kamarikuoro
published by Ciklus Ensemble
article is available here

From inside…Aristotle for trombone and strings (2014)
ASEAN Contemporary Ensemble,
Piyawat Louilarpprasert, trombonist,
Peter Veale, conductor
"Lux Ardens" for Wind Orchestra (2015), Interview and Explanation (In Thai)
performed by Princess Galyani Vadhana Youth Orchestra, Peter Veale, conductor
"ICH KOMPONIERE JEDEN TAG!" – PIYAWAT LOUILARPPRASERT IM MICA-INTERVIEW
'ศตวรรษที่ 21 แล้ว วาทยกรยังยืนหยัดมั่นคง' : โดย บวรพงศ์ ศุภโสภณ
'คอลัมน์อาศรมมิวสิก' นักประพันธ์เพลงรุ่นใหม่ ปิยวัฒน์ หลุยลาภประเสริฐ : โดย สุกรี เจริญสุข
Composer's room (2014)
Featured by Tacet(i) Ensemble
Royal College of Music Prospectus 2018-19, page 38-39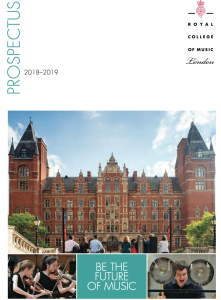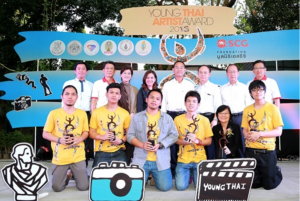 Manager Newspaper (หนังสือพิมพ์ผู้จัดการ) (17 December 2013)
ชื่นชมศิลปะฝีมือเยาวชนไทย "รางวัลยุวศิลปินไทย' Young Thai Artist Award 2013[/vc_column_text][/vc_column][/vc_row]
Add Your Heading Text Here